Augmented Reality
Sep 03, 2019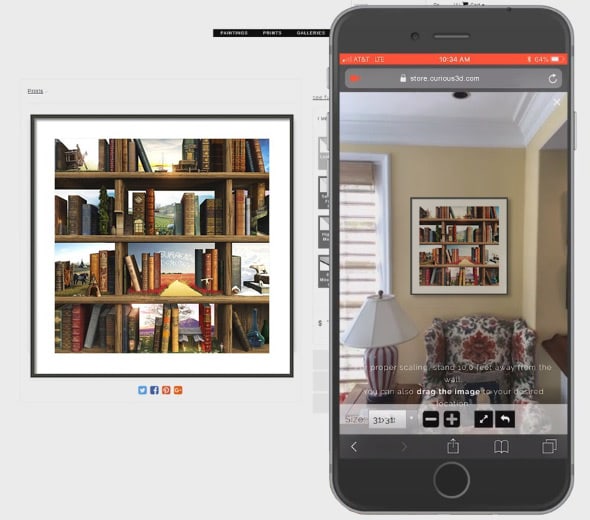 Want to try out my art on your walls? Want to see, in real time, what the piece might look like on your wall, in your space, with your decor, in all sizes?
With the help of augmented reality on this site, you can now do just that. No app to download, it works right in your browser with Apple/iOS and Android mobile devices. Make sure you have the latest version of your browser.
Here's how it works. On your phone or tablet:
1. Browse one of my collections and find a piece you like.
2. On that piece's page, click "Live Preview AR".
3. Start putting art on your walls! Or on your dog, or your friend's head, or your ceiling...

Here's an example video using a Van Gogh. My prices are lower than his.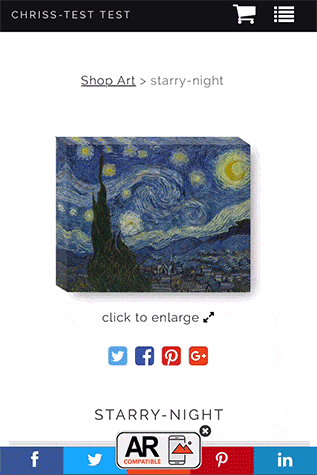 You can use this tool to get a feel for how my art will look in your home – how it will feel with your wall color, furniture, other art pieces, etc. You can flip through an accurate rendering of all my available sizes and it'll even help answer to the question, "what size should I order"? Play around, see what you like! For more information about ordering artwork, check my blog entry about buying art here.

I'm pretty excited about this feature, and I hope you find it fun and useful!