Image Insights: Rock Paper Scissors
Nov 06, 2019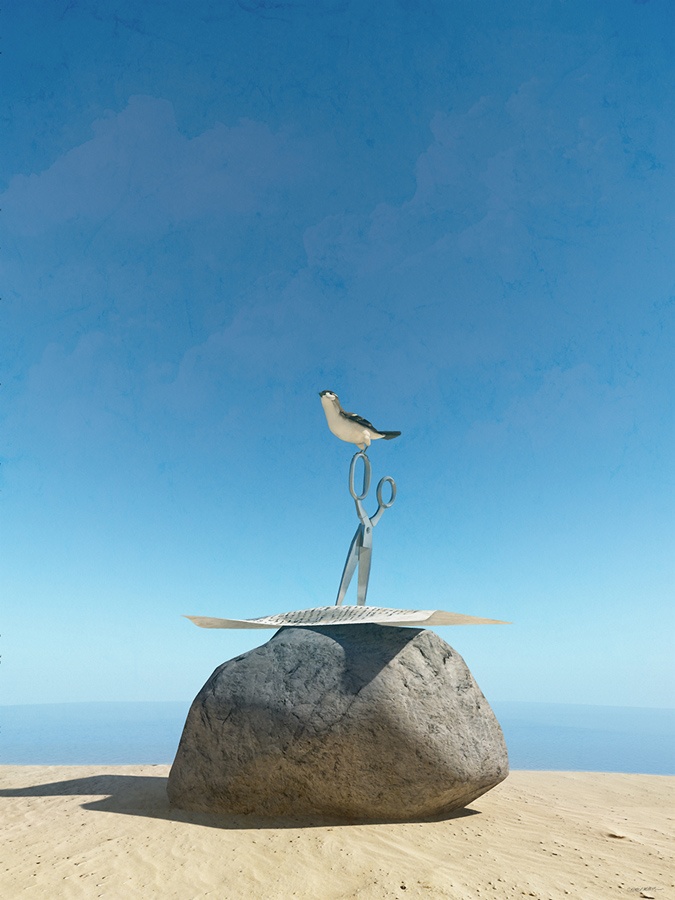 Sometimes, I am inspired by deep thoughts and poignant experience. Sometimes, I just get an idea and run with it.

This is an example of the latter. I saw this in a dream I had last week. I remember walking past this arrangement on my dream beach, and in the dream I wished I had a notepad so I could make a sketch.

Luckily, I remembered everything when I woke up, and immediately went in and started working on it. As I was considering it, I thought that while we can't always control what happens to us, there's a lot in our lives that we don't have to leave up to chance. More often than not, we get a say, or we get a choice.

I think that's why the scissors are embedded into the rock holding it all together. Someone decided not to leave that round up to chance.